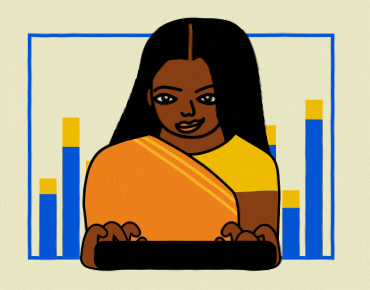 HOW DOES THIS WORK
please take a few moments to review our most generally asked questions:
Greetings
We appreciate your interest in our services, and will do the best we can to offer the best quality service we can! At the moment, we offer the ocsi alerts as well as 100% automated account management. Due to the number emails, we can NOT respond to any emails with questions already addressed below.
Q: What is a MAM?
Our Multi-Account Management (MAM) platform allows Forex money managers to control their clients' funds. A MAM consists of one master account and an unlimited number of sub accounts. The money manager, who controls the master account, has limited power of attorney (LPOA) over the sub accounts and trades on the clients' behalf. The equity of the MAM is equal to the balances of the clients' sub accounts.
Q: What is the difference between the MAM and the PAMM?
PAMM and MAM accounts are two forms of account management. The only main difference is in the way trades are allocated by the broker. MAM account holders are able to log into the trading platform to monitor trades. FX Choice (our MAM service broker) gives the bigger accounts the largest positions trades,
Q: Do I have to wait for a new period cycle to join?
No, you can join whenever you are ready. And withdraw whenever you want
Q: What is the minimum deposit?
Due to the high number of demands, we had to raise the minimum investment to $1,000 USD. We can NOT manage any account under $1,000 USD. This is because with a lower account size, you are at a higher risk of having your account suffer losses due to the lot sizes. This is a hard limit set by the broker and can NOT be adjusted lower at this time. As time goes on, this minimum investment amount WILL increase.
Q: How much does it cost? What are the fees?
At the moment, we do not charge an up-front price for account management, however this along with the minimum investment amount WILL change over time. As for fees, ocsi connect charge 30% profit split on the Mam, Profit splits are charged ONLY in a profitable scenario. This means that in the event that your account was in a negative amount, you will NOT be charged anything at all.
Example: You invest the minimum amount of $1,000 USD which grows to $2,500 USD. The profit is $1,500. Of the $1,500 we charge a 30% split. So, we charge $450 and you keep $1050 profit on top of your $1,000 Investment.
Q: Do I send ocsi connect my money?
No. As of right now, you NEVER send us your investment directly. All exchanges of currencies are between you and the broker.
Q: When can I withdraw my profits? How is the 30% profit split collected.
You are free to withdraw from your account at any time you wish and as many times as you wish, as long as there are no currently running trades. The profit split is collected on the 1st of every month, and at any time of withdrawal before the end of the cycle. Profit splits are AUTOMATICALLY collected by the broker, and require NO additional Steps to be taken by clients.
Q: Do I have to withdraw?
No, you may compound your account and allow it to grow if you wish. You can also add to your account at any time you wish.
Q: Do you cover loses? What happens if I lose my account?
Unfortunately, due to the level of risk associated with any financial market, we do not cover losses. We will do our absolute best to help everyone grow their accounts, however we STRONGLY urge all investors NOT to invest any capital they are not prepared to, or comfortable with losing. Trading carries a high amount of risk, and while we will do our best to make everyone profitable, we cannot make any promises or guarantees of income.
Q: How long does it take to see profit? What percentage of return can I expect?
Since we have just recently launched, we cannot make any accurate time projections for profits just yet. However, this will always be subjected to market conditions in that given time. There are people who have seen their account go from $1,000 to $5,000 in 3 days, and there have been others who have seen their account grow from $1,000 to $1,500 in a full trading week. As of 07/21/2021 our account is the top LQDFX account management service and up 917% in profit after a month of trading. However, please remember that the market is constantly changing, and past results is not an indication of future performance.